The corporate and equine industry experience that Ray Daniels and Greg Harbut bring to Living The Dream Stables are the combination that propels Living The Dreams Stables to the winner's circle.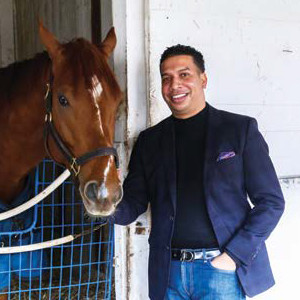 FOUNDER, Living the Dream Stables, LLC
Gregory L. Harbut (Greg) was born and raised in Lexington, Kentucky. He inherited his love for thoroughbreds and the industry from his forefathers. Greg is a third-generation horseman, following his Great Grandfather Will Harbut, groom to the famous racehorse Man o' War. Inspired by his family legacy, he felt a calling to the business and decided to pursue an education and career in thoroughbred management and leadership.
He started by gaining hands-on experience working at Winstar Farm in his teenage years. Greg then left Kentucky to travel internationally, where he received first-class thoroughbred training and education through various management programs. Greg returned to Kentucky and started his agency, Harbut Bloodstock, in 2010.
Greg currently specializes in top tier breeding stock but has experience in racehorse management and analyzing and identifying racing talent. He is proficient and experienced in international thoroughbred markets and has achieved proven success in Japan and the Middle East. Since Harbut Bloodstock's inception, he has purchased sixteen Grade 1 winning or producing breeding stock acquisitions.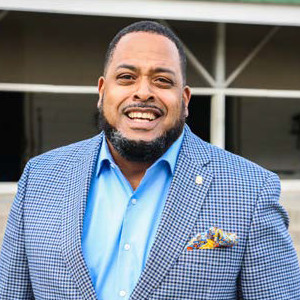 CO-FOUNDER, Living the Dream Stables, LLC
Raymond Daniels is a consummate professional and entrepreneur who has spent 26 years serving many corporate level roles for Waffle House, Inc., including Disaster Relief Manager for Operations, Director of Diversity and Minority Affairs, Senior Vice President of Operations, and owner/operator of a 13-unit franchise.
He founded Equity Solutions Group in 2017 to focus on more inclusive spend opportunities for minority companies utilizing a unique approach to strategic sourcing and minority spend. He is one of the original founders of Living the Dream Stables LLC as well as Living the Dream Racing PLC.
He has successfully managed two profitable syndicate launches and partners with Greg Harbut on Necker Island, a 2020 Derby participant. He serves on multiple boards, including the Kentucky Chamber of Commerce, Commerce Lexington (Chairman), Community Ventures Corporation, Urban League of Lexington, Kentucky, Fayette County School Board (Vice-Chairman), and the Kentucky State Tourism Board. Lastly, Daniels is a newly appointed member of the University of Kentucky Board of Trustees.